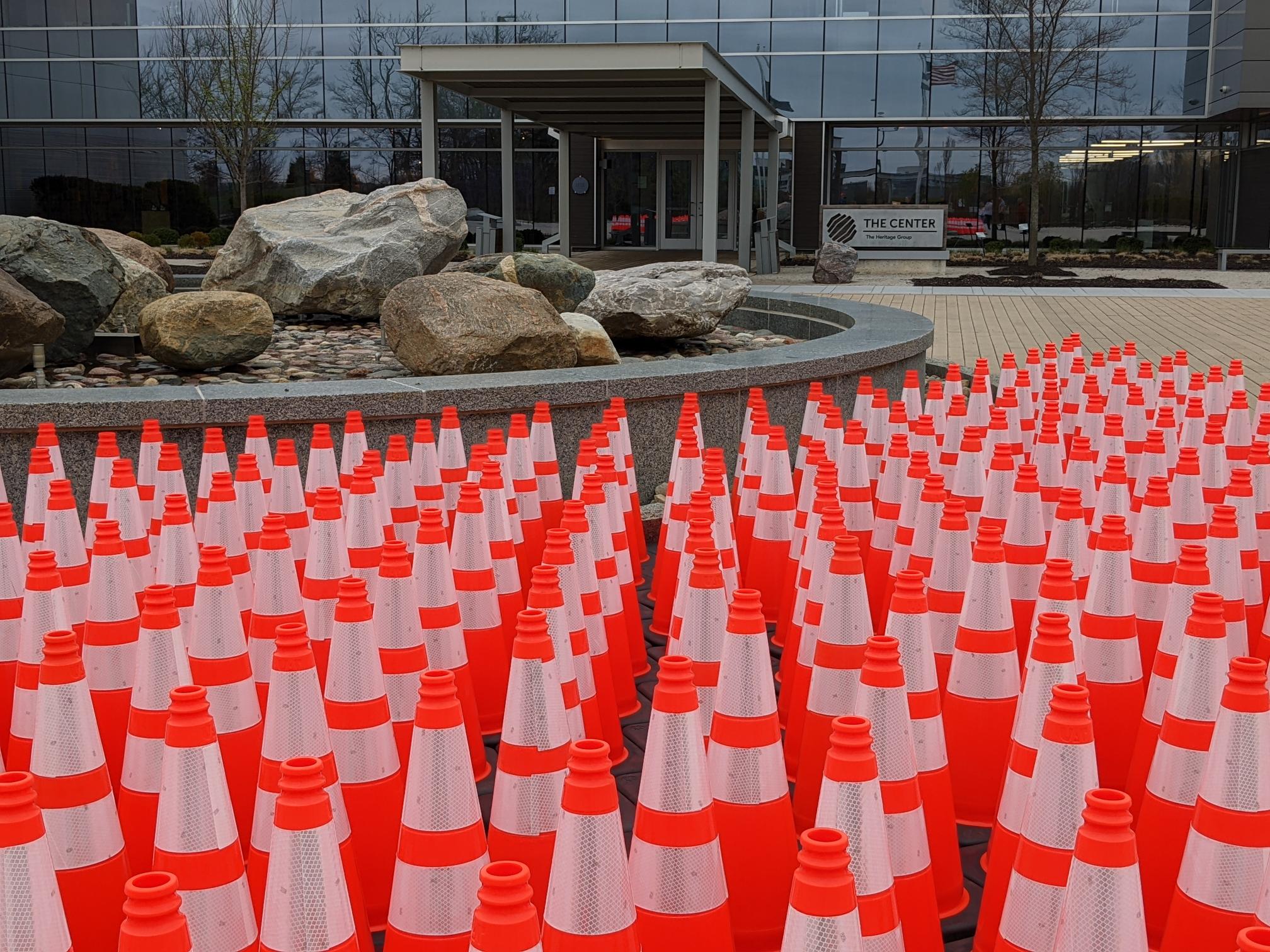 Roadway construction season has arrived! Construction zones are often full of obstacles and potential hazards, so it is important to stay alert and follow all posted signs and instructions. As we all know, roadway construction is a necessary part of keeping our roads safe and maintained. By being aware, alert and focused on driving and not being distracted, we can all help to make the construction season safer for everyone.
As we shared last week,1 work zones can be dangerous to drivers, passengers, pedestrians and also workers. The goal of the NWZA campaign is to bring attention to work zones, highlight their risks, and educate on the importance of how to drive safely through work zones. Statistics from the National Work Zone Safety Information Clearinghouse3 show the majority of people killed in work zone incidents in the United States are motorists and their passengers.
National Work Zone Awareness Week has been held each year since 1997, at the start of the spring roadway construction season. Each year has a different theme and every year since its inception there are focused programs that help people be more aware and to drive more safely. If you followed us last week on our social media platforms, you know the importance of work zone safety. But, have you ever wondered about the history behind the event?
---
Origin of NWZAW
When a group of Virginia Department of Transportation (VDOT) staff members wanted to dedicate a week to raise awareness about work zone safety among all district employees, they were brainstorming ways on how best to reach and educate many Americans on a topic that they weren't taking as seriously as they should have.
After success with this first event in 1997, VDOT brought the idea of raising awareness to other DOTs. The next year in 1998, VDOT first presented the idea to create a national campaign to ATSSA officials. It wasn't until December of 1999 that ATSSA approached the Federal Highway Administration (FHWA) and the American Association of State Highway Transportation Officials (AASHTO) with a plan to launch the first official NWZAW4. During this historical event, the organizations developed an agreement that outlined goals for NWZAW efforts. When they saw an even greater push for creating campaigns nationwide, this groups of officials agreed upon its implementation shortly thereafter.
Overall Goals of NWZAW Efforts:
Initiate efforts to raise awareness of the need for more caution when driving through work zones to decrease fatalities and injuries
Establish and promote a uniform set of safety tips
The value of training and importance of best practices in regard to work zone safety would be promoted among individuals in the private sector, industry, and roadway workers
Reach out to both roadway workers and contractors to communicate possible effects of motorists' behavior in response to traffic delays, and advise on what steps might possibly be taken to lessen negative behavior
Outreach efforts would be made to work with entities involved with work zone safety and to form partnerships
In 1999, the California Department of Transportation (Caltrans) adopted its "Slow for the Cone Zone" campaign, a national movement was underway! The very first official NWZAW kickoff event was held in Springfield, VA in 2000. The second national event was held on the National Mall in Washington, D.C. In 2002, the third national NWZAW was held in Capitol Heights, Maryland. This was also the year the National Work Zone Memorial began traveling to be displayed at each annual event. The site where the kickoff event is held now alternates each year from being hosted in the Washington, D.C., area to different locations across the United States. State transportation departments are able to submit applications to host the event during those alternate years.
In the 5th year of the event in 2004, themes were first used. Since then, the executive committee collaborates and decides on the theme each year that will best promote work zone safety initiatives. You can learn more about all past NWZAW campaigns below.
History of WZAW Themes:
"The Worker's Office Is the Roadway" Springfield, VA 2004
"Enforcement: Slow Down or Pay Up" Maryland 2005
"Night Work: Working at the Speed of Night" Washington D.C. 2006
"Signs of Change" Virginia 2007
"Slow for the Cone Zone" Sacramento, CA 2008
"Drive to Survive, Our Future Is Riding on It" D.C. 2009
"Work Zones Need Your Undivided Attention" NYC 2010
"Safer driving. Safer work zones. For everyone." Beltsville, Maryland 2011
"Don't Barrel Through Work Zones! Drive Smart to Arrive Alive" St. Louis, MO 2012
"Work Zone Safety: We're All in This Together" D.C. 2013
"Work Zone Speeding: A Costly Mistake" Seattle, WA 2014
"Expect the Unexpected" Arlington, VA 2015
"Don't Be That Driver" Toledo, OH 2016
"Work Zone Safety is in Your Hands" Silver Spring, MA 2017
"Work Zone Safety: Everybody's Responsibility" Chicago, IL 2018
"Drive Like You Work Here" D.C. 2019
"Safe work zones for all. Protect workers. Protect road users. We can do it!" (canceled due to Covid-19) 2020
"Drive Safe. Work Safe. Save Lives." Clinton Township, MI 2021
"Work Zones are a Sign to Slow Down." Hampton, VA 2022
Virginia Paved The Way
This year, NWZAW came full circle, being held in its origin of southwest Virginia for its 22nd year. The theme was inspired by one of VDOT's own crew leaders in the Bristol District. While highlighting the risk for highway workers, the theme also calls attention to a driver's responsibility to reduce speed and pay attention to make work zones safe for everyone. VDOT's workforce alone consists of more than 7,500 VDOT employees and contractors who are committed to the safety of the traveling public. "This week, let's recognize VDOT workers' service and sacrifice to build, maintain and operate our roads, bridges and tunnels. Work zones can be challenging for motorists to navigate, with construction equipment, lane closures and traffic pattern changes. We want to keep everyone safe, whether you're working on the road or traveling on one," Virginia Secretary of Transportation Shep Miller said in a release4. For many people, a work zone is considered an inconvenience, but Miller repeated this year's slogan in urging drivers to "please think of work zones as a sign to slow down and drive extra safely."
The people who keep our roads safe are right there, in the middle of them. "They are sons and daughters, husbands and wives, mothers and fathers. They are neighbors, coaches, and friends. Their mission is to keep you, your passengers, and cargo safe while traveling across the 125,000 miles of roadway in Virginia," said Virginia's Governor, Glenn Youngkin during a statement released by VDOT at this year's kick off event last week. Youngkin went onto discuss the importance of paying attention while traveling across the 125,000 miles of roads in Virginia.
Since 1997, Virginia has been leading the way to raise awareness of the challenges both road workers and drivers encounter in a work zone. VDOT will continue working with other state transportation departments, federal government agencies, national road safety organizations, private companies, and industry leaders to educate travelers on work zone safety.
2022 Participation from State Officials
Ohio Governor, Mike DeWine was among other officials across the country issuing statements in support of NWZAW in Virginia this year. "Driving in a work zone requires your undivided attention. The men and women who work hard each day to ensure that we have safe roads and bridges in good condition deserve to make it home safely to their family at the end of the day," DeWine said5. State officials all over the nation are urging drivers to slow down, pay attention, and avoid distractions in work zones. In Virginia, VDOT will continue working with other state transportation departments, federal government agencies, national road safety organizations, private companies and industry leaders to educate travelers on work zone safety. Hear what other state leaders & officials had to say in support of the weeks events:
"The men and women of VDOT are working to improve and maintain roads that lead all Virginians home. Our crews and contractors want to go home at the end of the day, too," Virginia Commissioner of Highways Stephen Brich said in the release. "VDOT is leading a new effort to educate drivers on how to safely navigate a work zone not only to protect our employees and private partners, but all travelers in the Commonwealth."

VDOT News Release, 4/11/22
"NWZAW was established with roadway workers in mind, but the statistics make it abundantly clear that everyone is at risk in work zones," ATSSA President & CEO Stacy Tetschner said. "The goal of this week is for motorists to slow when approaching and passing through roadway work zones so everyone makes it home safely."

ATSSA Article Post, 3/31/22
Throughout the week, VDOT alerted drivers to the trend of increasing highway work zone fatalities, which grew significantly from 11 fatalities in 2020 to 28 in 2021. The majority of lives lost in work zones are motorists, not road workers. Nationwide, 85% of those who died in a work zone were motorists or passengers6. VDOT developed awareness materials for this year's "Work Zones are a Sign to Slow Down," campaign theme, seeking to reduce work zone fatalities and injuries. Online resources explain the most common work zone signs and messages drivers will see when they are approaching and traveling through a work zone. These materials are being shared with transportation industry leaders, associations and other state transportation agencies, with a goal to save lives.
As we all know, a lot has changed in 20 years, but one thing remains constant: The importance of being safe while driving through work zones. Christopher Hall, the Hampton Roads District Engineer for VDOT, noted that the event is now not only observed by all 50 states, but also by authorities in Canada and Puerto Rico. The transportation industry is taking increasing steps to improve the timelines of information about active work zones, but even before those measures are available nationwide, work zone warnings are important for everyone to heed to get home safely.
#GoOrangeDay
As part of the NWZAW campaign efforts, the National Go Orange Day was designated to help raise work zone safety awareness, celebrated its seventh year for our 2022 event.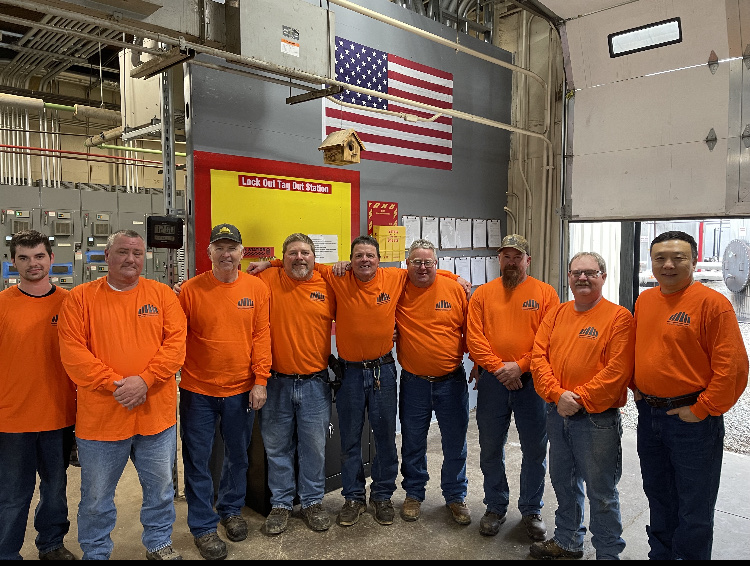 The event has become a staple of NWZAW and is a time for individuals and organizations across the country to express their support for work zone safety by wearing orange. In an effort to stop work zone crashes, this nationwide effort was first introduced by the FHWA as a new component of NWZAW in 2016. ATSSA has since organized and sponsored a social media campaign as part of its contribution to the effort. In 2016 about 100 organizations, including ATSSA members, from across the country posted images of various Go Orange Day efforts. ATSSA's 2018 campaign demonstrated a global reach, with organizations from across the United States mentioning @ATSSAHQ on Twitter or @ATSSATraffic on Facebook and using #Orange4Safety in their social media posts and interactions.
Last year, your very own AMI received recognition as the runner up in NAPA's WatchForUs digital campaign, among members of the organization. The goal for this initiative was to motivate workers to publicly discuss the driver's role in ensuring safe work zones. AMI was nationally recognized for our commitment to safety and educating the driving public.
---
For more information regarding any of the mentioned citations, visit the following resources:
1 https://www.linkedin.com/feed/update/urn:li:activity:6920065589952581632/
2 https://www.atssa.com/Advocacy/work-zones-are-a-sign-to-slow-down
3 https://www.workzonesafety.org/
4 https://www.nwzaw.org/history.html
5 https://www.atssa.com/Advocacy/work-zones-are-a-sign-to-slow-down
6 https://myemail.constantcontact.com/VIRGINIA-COMMEMORATES–NATIONAL-WORK-ZONE-AWARENESS-WEEK.html?soid=1122918773105&aid=33nXGEj8qXE