Our colleagues Megan Yount from Heritage Research Group and Dan Swiertz from our Portage, WI location will be presenting at the ARRA regional seminar. Join them Wednesday, August 17th at 8:15 AM as they discuss Pavement Preservation Techniques and give an overview on sustainability.
Megan Yount is a Project Engineer with Heritage Research Group in Indianapolis, IN. She received her B.S in Civil Engineering from Purdue University and is a registered engineer in the state of Indiana. Since 2015, she has been part of the team at Heritage Research Group that supports government agencies throughout the Midwest to develop pavement recycling programs. She also works with pavement recycling contractors providing project development and technical support for CIR, FDR, and CCPR treatments.
Dan Swiertz is an engineer based out of AMI's Portage Wisconsin location. His duties involve product technical support and R & D.
He manages the aggregate and mix design labs at Portage, assisting customers and the industry at large with asphalt product technical support and R & D. He also works closely with local municipalities to develop and implement preservation programs for their pavement networks.
He is an active member of various regional and national committees and research programs, including AEMA, WHRP, and NRRA. Dan is a registered professional engineer in the State of Wisconsin.
Pavement Preservation Presentations
The mantra of pavement preservation is "The Right Treatment on the Right Road at the Right Time." Yet, it can be difficult to apply this concept sustainably, particularly at the local municipality level, where budgets, public expectations, and contractor availability can all vary significantly. Presentations will provide a broad overview of preservation and rehabilitation practices and processes common to the upper Midwest. Attendees will be provided with several tools to aid in selecting the right process and evaluating efficancy.
The ARRA Regional Seminar Team has extended registration through AUGUST 10, 2022 to receive Early Bird Registration to the ARRA Regional Seminar. Registration fees include access to the Seminar for both days, as well as meals and transportation to offsite events. The event will be hosted at the Grand Geneva Resort and Spa in beautiful, Lake Geneva Wisconsin.
To register visit their website at: https://www.arra.org/events/EventDetails.aspx?id=1644393 or contact Kevin Piefer at or via email: kevinp@rocksolidsr.com
For questions regarding registration, please contact ARRA Headquarters at 630.942.6578 or tessap@cmservices.com.

For questions on the Regional Seminar (content and schedule), please contact Kevin Piefer at 847.857.9832 or kevinp@rocksolidsr.com.

More about The Heritage Research Group
Solving big problems by leveraging research and development is critical to our growth and success
Since 1980, Heritage Research Group, our in-house R&D laboratory, has helped The Heritage Group companies, customers, and partners evolve and adapt to an ever-changing marketplace. Today, Heritage Research Group provides innovative products, processes, and training that constantly improve the way our companies serve their clients and delivers solutions to address the myriad of challenges our clients face. It also creates new technologies that fuel further business opportunities for The Heritage Group.
Every day, our team of chemists, engineers, and scientists use cutting-edge technology to solve tough problems. We don't accept the status quo. We ask "Why?" We work with our customers and employees to search for new solutions. Our R&D team exists solely to innovate and build a better future.
To learn more about The Heritage Research Group, visit their website: https://thgrp.com/heritage-research-group/
Asphalt Recycling & Reclaiming Association: About ARRA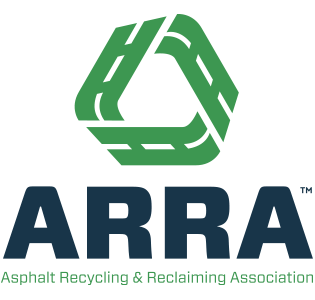 ARRA is a network of asphalt recycling professionals dedicated to helping agencies achieve the maximum engineering, economic, and environmental benefit by reusing the greatest resource they already have – their existing asphalt pavement.
ARRA members perform work with integrity – acting in constant pursuit of innovation and sound engineering to ensure agencies experience the highest quality end result.
The ARRA is focused on:
Setting technical specs, standards, and best practices to ensure quality and treatment success
Offering technical support and a place to go for answers
Sharing innovation and insight into the latest trends
Accelerating the growth and success of asphalt recycling
Through cold planning, reclamation, recycling, and stabilization we save money, time, and precious natural resources, empowering agencies to make their roads and taxpayer dollars go further.
To learn more by visiting their website, click here: https://www.arra.org/